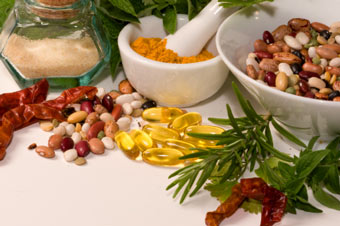 Naturopathy uses principles of treatment that support the body's natural innate ability to heal itself. Instead of treating a diagnosed disease state a naturopath looks at the different areas of the body that are out-of-balance and by drawing on a variety of treatment methods from several traditional and progressive systems of medicine, focuses treatment on the cause of a disease rather than just the symptoms themselves.
Naturopathy is a wholistic modality. This means that all areas of your body, your lifestyle and your coping mechanisms are considered at the time of the consultation.
Many symptoms are common for a range of different imbalances so by taking careful note of those symptoms including what makes them better or worse before you come to see me ensures a better outcome. Such symptoms may include:
Stress, anger, weeping, unexplained mood fluctuations and/or anxiety
Poor digestion, reflux or bloating
Period pain, menstrual flooding, menopausal symptoms and headache
Persistent exhaustion with or without insomnia
Frequent infections
Skin disorders
Different types of (burning, aching or throbbing) pain including the position of the pain
Listen to your body. It is telling you that change is needed.
Chronic Diseases are conditions of long duration, or recurrent presentation, and are generally slow in progression.  Effective control of chronic disease states requires attention to social, behavioural, environmental and clinical aspects.
Have you been diagnosed with a chronic disease that requires on-going support, such as:
Cancer
Auto-immune disease
Parkinson's
Oestrogen or Progesterone excess
Cardiovascular disease
Muscular-Skeletal dysfunctions, Arthritis
Chronic Fatigue Syndrome
Allergies and Asthma
Are you unsure of how to approach the management of your condition and what to do next? Are you taking prescription medicine? If so it is important to make sure that what you do does not compromise your conventional medical treatment.
There is so much information out there, but how do you know what is right for you? What is supported with scientifically based clinical trials? What is backed up with historical evidence? What foods and herbs interact with your pharmaceuticals? What is driving your disease state? Do you know?
If you need help then this is the place to come.
By understanding what is contributing to your symptoms and the stress you are under, you will begin to feel back in control of your own life which in itself helps to reduce stress.
So take control by making an appointment and embracing change.  See our services and prices here and an explanation as to what you can expect at a consultation.
My name is Claire Cooney and I am a Degree Qualified Naturopath with a Bachelor Health Science (Complementary Medicine), Advanced Diplomas in Naturopathy, Nutritional Medicine & Herbal Medicine & Diplomas in both Remedial Massage & Aromatherapy. I use the appropriate combination of these to help you.
I am registered with the Australian Traditional Medicine Society Ltd and accredited with Private Health Funds. Your consultation or treatment may be eligible for a rebate from your health fund.
I am also approved by NSW WorkCover for remedial massage needed in the treatment of workplace injury.
Any Resolution to Change Your Diet & Lifestyle Habits Can Be Challenging, But No More So Than The Demands and Consequences of Living with Chronic Disease.
Every day YOU make the Choice.